FAQ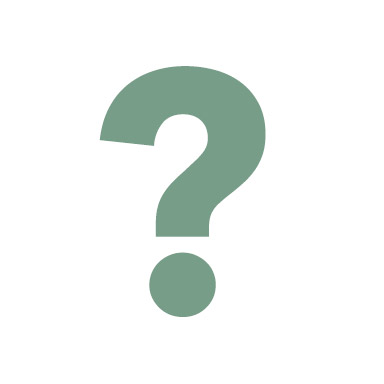 FAQ
Are you wondering what fair trade in general and our Fairtrade products in particular are all about? We have collected our answers to the most frequently asked questions here. Have a look directly, you will certainly find what you are looking for here. If not, please contact us via our contact formular. We are glad to help you! 😊
What does Fairtrade mean?
Rice & Carry is a member of the World Fair Trade Organisation (WFTO). The WFTO represents all members in a global trade chain. This means that all members must be committed to fair trade from production to sale.
Fair trade should create opportunities! It is important for us that especially women in Sri Lanka get a chance and a safe job under fair working conditions in our company.
This means, for example, that a fair wage is created for all employees – so all our employees earn above the national minimum wage. We clearly speak out against child and forced labor, so we regularly check our suppliers and make sure that this issue has no chance with us.
If you would like to know more about the WFTO and the 10 principles by which we manufacture our products, click here.

---
How do you secure the salaries of your employees?
Since we are a fair company, one of our most important standards is to pay fair wages and to create very good working conditions.
We ensure that all employees are paid above the national minimum wage. In this way we contribute to the sustainable improvement of the life of families in Sri Lanka.
It goes without saying that our manufactory is closed on Sundays and public holidays, and that International Women's Day is a paid vacation.
The WFTO regularly checks these standards with so-called audits. Unannounced audits are carried out to check whether we comply with the guidelines and specifications of the WFTO.
---
How do women find their way to Rice & Carry?
In the area around Arugam Bay we are quite well known with our manufactory. So most women come to us by word of mouth. This works surprisingly well and we are constantly growing. The classic job advertisements do not exist in this sense, the pure awareness level in the eastern part of Sri Lanka is completely sufficient for us.
Even if people want to sew for us who do not live around the corner, this is no problem. Our seamstresses can work from home. The finished goods are then picked up by our driver and brought to us in Komari.
---
How is FAIR SQUARED related to Rice & Carry?
Some time ago FAIR SQUARED came across Rice & Carry on the Internet.
The people from Cologne were immediately enthusiastic about the sustainable project in Sri Lanka and visited the factory on site in a timely manner.
It quickly became clear that a close cooperation was to be established, as Rice & Carry follows similar principles. They were particularly enthusiastic about the commitment to the local women and the ambition to keep as many plastic bottles as possible away from the ocean.
Now FAIR SQUARED is our European distribution partner and thus secures an income independent of tourism. Since most of the products are sold in local souvenir stores, the manufactory – like many others – is dependent on local tourism.
By selling the products in FAIR SQUARED's online store it is possible to sell articles all year round and without a 24-hour flight. A profit for both sides!
---
Are the products only available online or is it also possible to buy them in retail stores?
Currently no store carries our entire product range. Therefore we recommend our webshop, so that you can get a good overview of the whole assortment.
---
Since your products are not mass-produced, is it possible that your products differ from the photo?
Since all products are lovingly handmade and every single product is unique.
It so happens that the rice and spice bags are printed differently.
A deviation from the photo is therefore inevitable. But for sure always a nice surprise. ❤
---
How do the bags of rice and spices come to Rice & Carry?
The bags of rice and spices we use for our products are all upcycled and bought by ourselves. There are many people in Sri Lanka who collect empty bags of rice and spices from markets or restaurants and then resell them.
We are a very grateful buyer of these "leftovers" and are happy about every recycled bag that we can give a new purpose.
---

Where does the cotton you use come from?
In the cotton industry there are often difficult working conditions, which we do not want to support. Therefore we decided to found a subsidiary called "Click Clack" and simply produce the fabrics ourselves on site. At Click Clack we have the same fair working conditions as at Rice & Carry. This means that we at Rice & Carry use fair trade cotton in our products. At the moment we have three looms that are in heavy use.
---
Are your products plastic free?

You will find clothespins, eco razors, and buckles made of recycled plastic. These products are made from the lids of the plastic bottles that we collect from the hotels in Arugam Bay and find on the beach. Therefore, our products are not plastic-free, but they do extend the life cycle of already existing plastic, which keeps it out of the oceans and requires hardly any new resources. If you want to learn more about how these products are made, you will definitely enjoy this video: https://www.wastelessabay.com/
---
Are your products washable?
All our products are washable at 30° degrees. However, it is sufficient to wipe the products with lukewarm water and some soap with a damp cloth.
Rice- and spice bags are a disposable product in Sri Lanka. Therefore, it is possible that the prints on the rice sacks will become a little weaker over time, as the sacks are not made to last 20 years. Of course this does not mean that your product will break after some time – we just want to inform you that the colours may fade.
You have further questions? Feel free to contact us via the contact form!