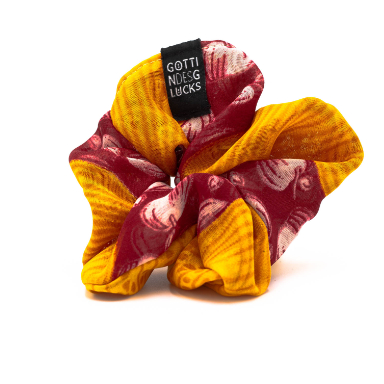 Scrunchies
A cheerful upcycling design for the hair.
It tames every mane and provides pop accents in the hair. Vintage saris are used to make it, giving it a fine second life as a colourful hair piece. How nice – this way they spread joy, even if they have not been able to fulfil their original function for a long time!
Since the scrunchies are an upcycled product, each one is unique. Due to the great variety of colours of the different saris, we offer the scrunchies as a surprise product, which means that there is no possibility to choose a colour in advance.
Order online here: